Other Industries
The list of applications for Continental Blowers keep growing.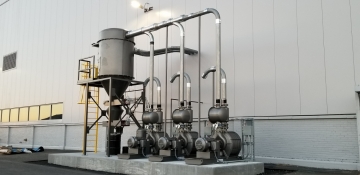 Given the reliability, durability, and versatility of our technology, it's no surprise that the list of Continental Blower applications continues to grow. Our state-of-the-art blowers, exhausters, controls, and supporting parts and accessories can increasingly be found in a varied range of applications. From central vacuum systems… To industrial- and community-scale composting systems that are increasing sustainability… To the printing business… To any number of contexts where highly variable, highly reliable air and gas control is called for.
Got an idea or application in mind? Call Contintental Blower to discuss the possibilities today.
Continental Blowers are ideal for:
Agitation of electroplating tanks

Agriculture

Aeration of compost

Food & beverage (e.g. adding carbonation to beverages)

Low-pressure air for turning bars, forming bars, air curtains and gathering machines for the printing industry

Mining

Textiles

Pneumatic conveying of various materials

Adding carbonation to beverages